SPECIALIZED CLINICS IN MICHIGAN FOR ALL OF YOUR SPINAL & PAIN CARE NEEDS
HELPING YOU ON YOUR JOURNEY TO A PAIN FREE LIFE
SPECIALIZED MICHIGAN AREA CLINICS FOR ALL OF YOUR SPINAL & PAIN CARE NEEDS
Schell Spinal is a leading Michigan spinal care and pain relief center that specializes in the treatment of back pain and other conditions. Patients receive state-of-the-art service and care from specialists who have particular knowledge and experience with the variety of conditions that can affect the spine. A multidisciplinary approach & innovative technology ensure that patients receive the best possible care.
More than 35 years of successful treatment
More than 25 thousand surgical procedures performed
WE TAKE CARE OF OUR PATIENTS!
TREATMENT OF MANY CONDITIONS
We offer diagnosis & treatment of many conditions, such as Carpal Tunnel, hip pain & spine instrumentation removal or maintenance. Let Schell Spinal help you figure out the path to a pain free life.
ALL MAJOR SPINE PROCEDURES
Minimally Invasive ASC offers a broad array of spine surgery services & procedures led by a world class surgeon and available to Detroit and Michigan residents.
Anonymous
This has been the most comfortable surgery I've ever had, not that I've had many, but just saying. The doctor and staff have been great, and there have been no surprises, which I like. All in all, I would recommend Schell Spinal, Dr. Schell, and spine surgery as a solution for lower back.
Anonymous
Dr. Schell did surgery on my husband and it couldn't have gone better!! He is an excellent surgeon and if not for him, my husband would be a quadriplegic. He was very thorough and caring. His staff was wonderful and made us all very comfortable during a stressful time. I could not recommend him enough for anyone in need of a good surgeon!
Anonymous
Dr. Schell saw me for low back pain I had suffered with for a very long time. Using an MRI, he spotted the problem, confirmed it during my first visit, and recommended an injection, which I agreed to. I experienced instant and complete relief! With the help of the team at Schell Spinal, I feel at least 30 years younger! Not my first experience with this office, just my latest. I will never seek another orthopedic office. These people have earned my trust and loyalty. I highly recommend this office for all spine care.
Anonymous
I have found Dr. Schell to be useful, he had the option to disclose complex ideas to me so that I understood the process. He performed a complex surgery and I did extraordinary. I just have brilliant comments!
Anonymous
I strongly suggest Dr. Schell. He did methodology when I got sick with a disease of the brain. Caring and compassionate human being and my neurosurgeon.
EXPERIENCED SPINE CARE TEAM
OUR MEDICAL SPECIALISTS CARE ABOUT YOUR HEALTH
Dr. Schell is leading the way in outpatient spine surgeries using advanced minimally invasive techniques, many of which he designed himself. He has refined these techniques over the years, and now offers a variety of procedures to address many different types of spinal & pain conditions. A pioneer in the field of spinal care.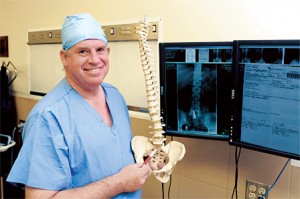 CLINICS FOR THE TREATMENT OF MANY SPINAL & PAIN CARE NEEDS
3160 Cabaret Trail S, Saginaw, MI. 48603
2079 S. State Street, Alpena, MI. 49707
3953 24th Avenue, Fort Gratiot, MI. 48059
2300 Austins Parkway, Flint, MI. 48507
200 Hemlock Road, Tawas City, MI. 48763